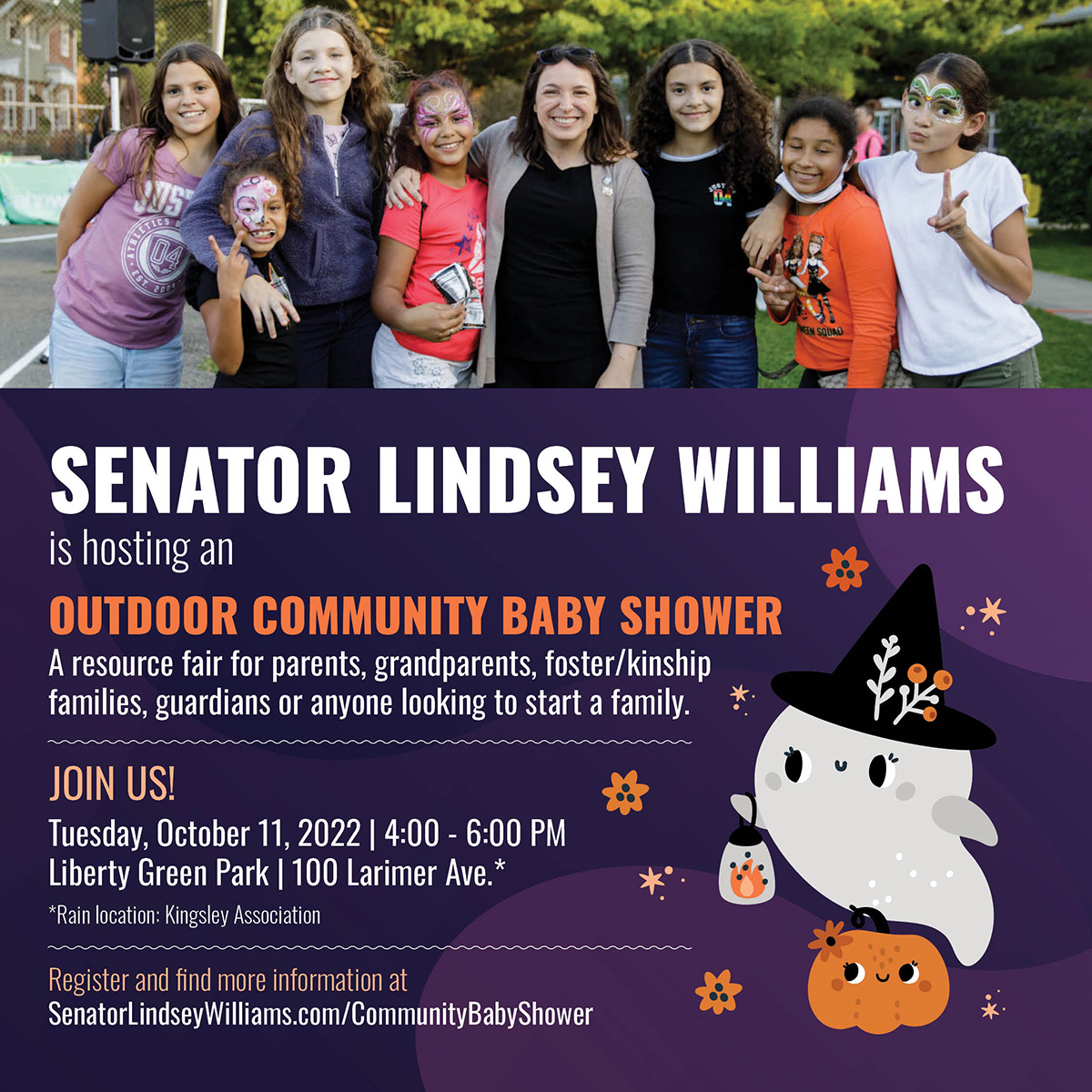 Senator Lindsey Williams is hosting an outdoor Community Baby Shower on Tuesday, October 11, 2022, at Liberty Green Park, 100 Larimer Ave, (rain location Kingsley Association). This event is a resource fair for parents, grandparents, foster/kinship families, guardians or anyone looking to start a family. We hope you will join us!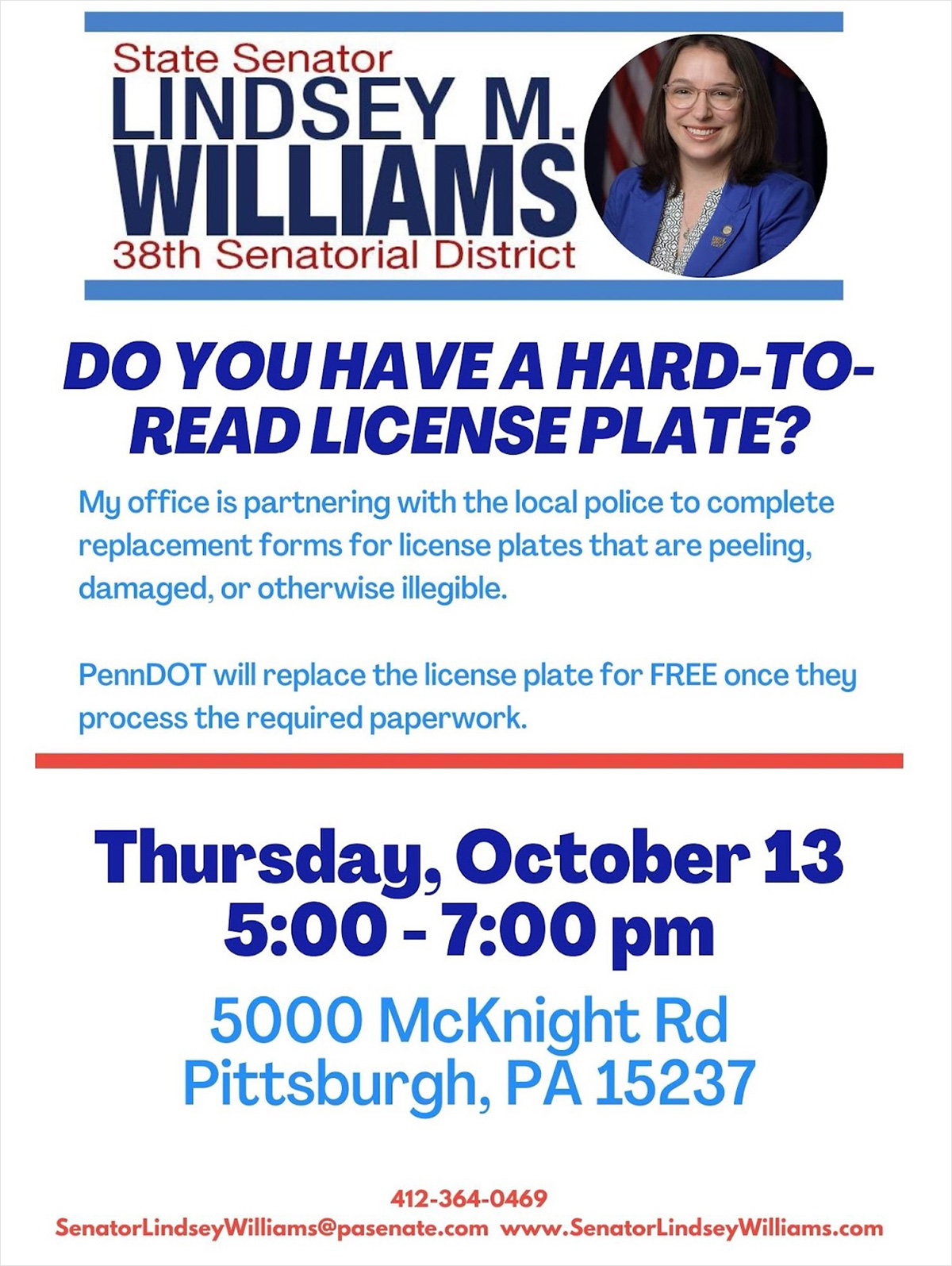 Senator Lindsey Williams' Ross District Office
PA
Do you have a registration plate that has one or more numbers or letters that can't be easily read? Is your plate showing any blistering, peeling, discoloration or loss of reflectivity? Come to our Hard-to-Read License Plate Replacement event in the parking lot of our 5000 McKnight Road, Ross Township District Office. We will have local police officers on site to help complete replacement forms to get you a new free plate! All you need to bring is your car and driver's license.
Register for the event by calling our office at 412-364-0469 (Ross), 724-224-2131 (Harrison) or email us at senatorlindseywilliams@pasenate.com.