Senate of Pennsylvania
Session of 2023 – 2024 Regular Session
MEMORANDUM
We will soon be re-introducing legislation that provides free school meals to all students.
At the start of the pandemic, the Federal government provided funding and waivers from regulations to ensure that all students had access to breakfast and lunch whether they were learning in person or remotely. Last year, Congress extended these pandemic school meal waivers through Summer 2022, provided supply chain flexibilities, and increased federal reimbursements for schools. While these changes helped schools facing rising food, gas, and labor costs, the federal action unfortunately did little to help the students and families enduring the same financial strain.
Thankfully, Pennsylvania stepped up and ensured that all students continued to have access to breakfast for this school year, but that temporary fix is soon coming to an end.  
At the beginning of the 2023-24 school year, once again only students with a family income of 185% of the poverty level or below will qualify for free or reduced school breakfast and lunch. This will be especially difficult for families who fall just outside the USDA's income-eligibility guidelines. For example, a family of four must be living on $36,075 or less to be eligible for free school meals. Additionally, because of rising supply chain costs, some schools have been forced to raise meal prices, meaning that families who were paying for meals before will now pay even more.
The past three years have showed us how students and educators benefit when school meals are free for all kids. With families facing higher costs across the board, now is not the time to take a step backwards – especially when the estimated cost to feed every student in Pennsylvania would be a small fraction of our overall budget.
States around the country have recognized the need to take decisive action on school meals. California, Maine, Colorado, Massachusetts, Vermont, and Nevada have all stepped up to provide state funding to ensure healthy meals for all their students – and many others have proposed legislation.
This bill will provide free school meals to all students who are not already covered through the federal free and reduced-price-meal and Community Eligibility Provision programs. It will also eliminate existing school lunch debt so both schools and families can begin next school year with a fresh start.
This legislation was Senate Bill 1327 in 2021-22. Senate Bill 1327 was previously co-sponsored by Senators Collett, Fontana, Schwank, Dillon, Comitta, Costa, Brewster, Kearney, Cappelletti, Kane, Muth, Hughes, A.Williams.
Please join us in co-sponsoring this legislation to ensure every student is nourished and ready to learn. More information is available here.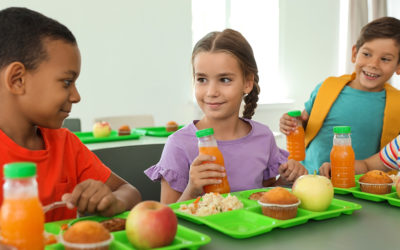 Harrisburg, PA- March 7, 2023 --- Following Governor Josh Shapiro's inaugural Budget Address to the Joint General Assembly today, Senator Lindsey M. Williams (D-Allegheny), Senator Judy Schwank (D-Berks) and advocates applauded the Governor's proposed $38.5 million...
read more