Participate in the 2023 Event Survey
Bringing resources to the residents of District 38 is one of our favorite things to do, but we want to know what you need to hear about most! Let us know the best way to reach you and what sort of topics that you'd like to learn about. Feel free to add your own ideas!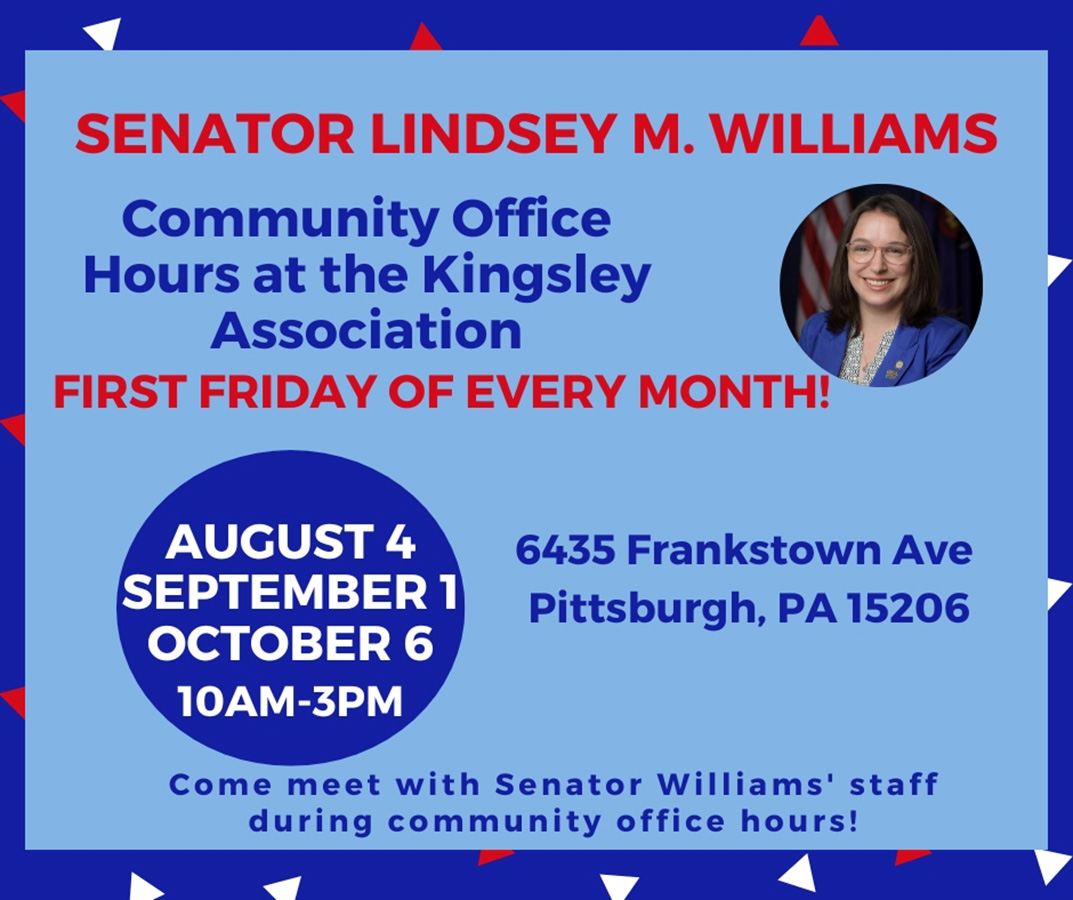 The Kingsley Association
6435 Frankstown Avenue, Pittsburgh, PA, United States
! Stop by between 10:00 AM - 3:00 PM to ask questions or get help with state services like the Low-Income Household Water Assistance Program, Pittsburgh Regional Transit senior bus […]
State Capitol East Wing
501 North Third Street, Harrisburg, PA, United States
On October 25th, Senators Muth, Lindsey Williams, and Collett will hold a hearing on addressing the increasing challenges stormwater issues cause our communities. Last year, legislation was adopted as part […]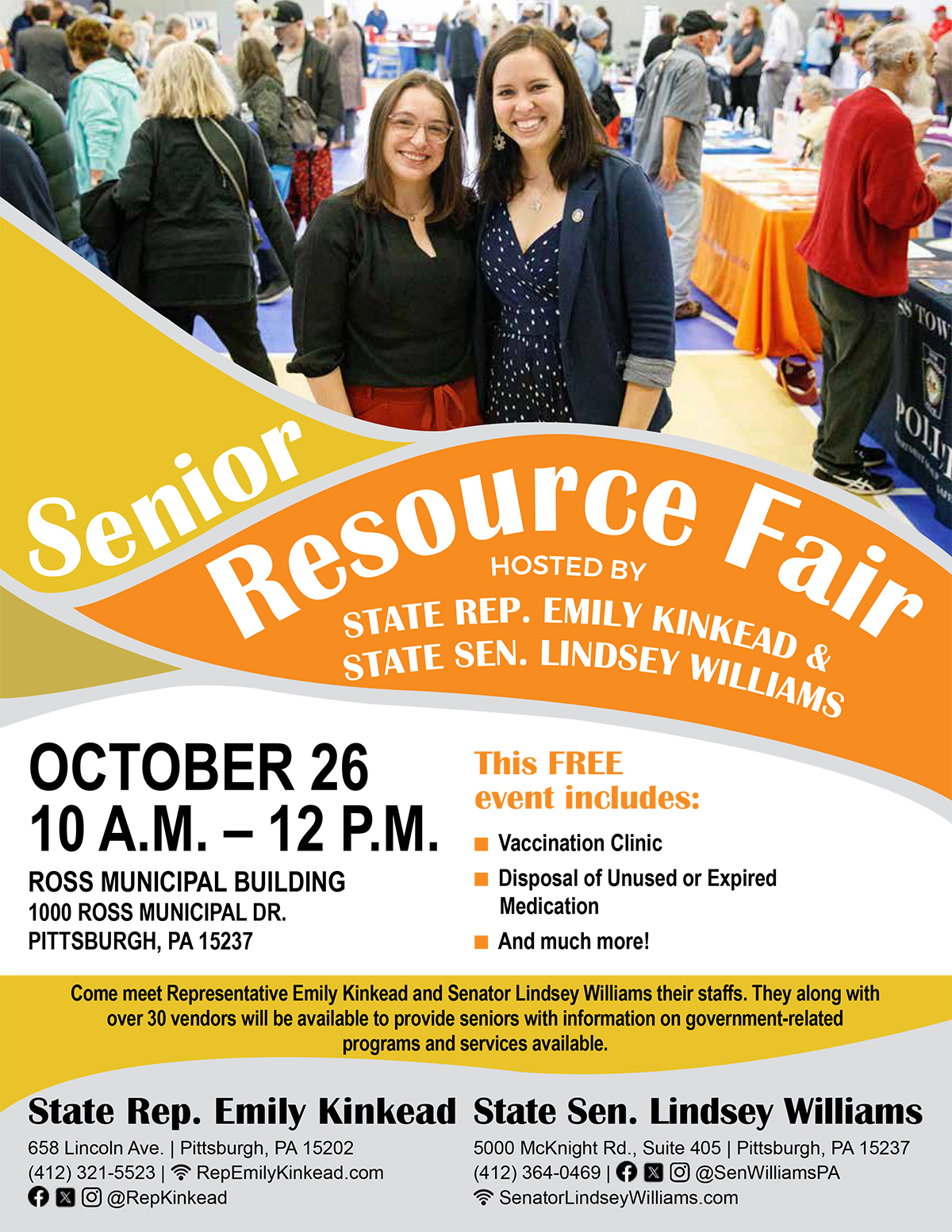 Ross Township Municipal Center
1000 Ross Municipal Drive, Pittsburgh, PA, United States
State Representative Emily Kinkead and State Senator Lindsey Williams invite residents to their annual Senior Resource Fair, which will be held Thursday, October 26, from 10 a.m. to 12p.m. at the Ross Township Municipal Center at 1000 Municipal Dive, Pittsburgh, PA 15237.
This free event includes a Vaccination Clinic, Disposal of Unused or Expired Medication, and much more!
For further information, contact Senator Williams' office at 412.364.0469 or email senatorlindseywilliams@pasenate.com.