Legislation I'm Working On
Senate Bill 50 would enshrine in state law a prohibition on health insurance companies from using an individual's pre-existing medical condition to deny or exclude coverage under a health insurance policy. This legislation was developed in partnership with the Pennsylvania Insurance Department.
Several states have sought and been approved for a waiver from this requirement and have begun selling insurance policies on the ACA marketplace that deny coverage to individuals with preexisting conditions. According to information from the Insurance Department, up to 5.4 million people in the Commonwealth have a pre-existing condition.
Our legislation would amend the Insurance Company Law to prohibit health insurance companies from denying or excluding coverage based on an individual's preexisting medical conditions. In the past, this legislation has enjoyed bipartisan support.
Senate Bill 51 which proposes codifying the federal essential health benefits (EHB) into state law. Before the ACA imposed EHB, three in five people had an insurance policy that did not provide maternity coverage and one in three policies did not cover substance abuse treatment. This legislation was developed in partnership with the Pennsylvania Insurance Department.
Under our proposal, the ten essential health benefits (EHB) currently covered by the ACA would be placed into state law. The benefits our legislation would cover includes: ambulatory patient services; emergency services; hospitalization; maternity and newborn care; mental health and substance use disorder services including behavioral health treatment; prescription drugs; rehabilitative and habilitative services and devices; laboratory services; preventive and wellness services and chronic disease management; and pediatric services, including oral and vision care.
Senate Bill 939 which prohibits health insurance policies within the Commonwealth from imposing either an annual or lifetime limit.
Prior to the passage of the ACA, health insurance companies could impose annual or lifetime limits on coverage for health insurance policies. It is estimated that prior to the federal prohibition on annual and lifetime limits, nearly 102 million Americans nationwide had a health insurance policy that was subject to either an annual or lifetime limit. Once these limits were reached, a policy holder or their family would be required to pay 100% of medical expenses out of pocket. This saddled individuals and families with debt and forced some to declare bankruptcy.
Annual or lifetime limits typically affect individuals with chronic medical conditions, such as cancer, mental illness, or addiction, that require constant treatment and drug therapies. According to estimates from the Departments of Human Services and Insurance, 4.5 million Pennsylvanians have benefited from the Federal prohibition on annual and lifetime limits.
Under our legislation, insurance policies sold or renewed in the Commonwealth, after the effective date of the bill, may not include an annual or lifetime limit.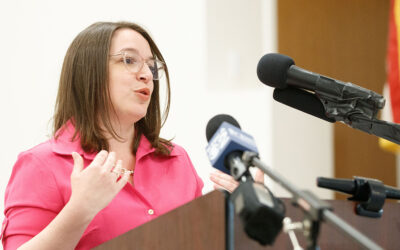 Pittsburgh, Pa. − June 24, 2022 − Senator Lindsey M. Williams released the following statement in response to the Supreme Court decision to overturn Roe v. Wade: I am completely devastated over today's Supreme Court ruling in Dobbs v. Jackson Women's Health...
read more