Legislation I'm Working On
This legislation increases access to parks and outdoor recreation opportunities across the Commonwealth.
Trails, parks, and greenspaces offer significant benefits to people and communities. They provide attractive, safe, accessible, and no-cost places to play, gather, and exercise. They help preserve important natural landscapes and wetlands, contribute to stormwater management, and improve air and water quality. They add quality-of-life value that attracts jobs, tourism, and community development.
The outdoors has been a vital outlet during the pandemic. Trails and parks have experienced a surge in use as people journeyed outside for their health and wellbeing – but this newfound appreciation has also brought added strain and need for investment. Our 5,600 local parks and recreation areas are the most frequently visited recreational asset in this Commonwealth, but most need additional funding to address aging infrastructure, deferred maintenance, and limited capacity to carry out programs and services.
The Community Conservation Partnership Grant Program (C2P2) and the Greenways, Trails and Recreation Grant Program are two of the largest outdoor grant programs in the Commonwealth. These grants fund new playgrounds, walking trails, open spaces, and conservation areas. Both have a match requirement for municipalities.
The local match requirement imposes a barrier that makes it hard for low-wealth communities to develop and maintain outdoor spaces and recreation opportunities. My legislation would exempt municipalities that fall below 80% of the state median household income from these match requirements so that all Pennsylvanians can enjoy the abundant benefits the outdoors has to offer.
The Pennsylvania Energy and Water Efficiency Standards Act will establish minimum energy and water efficiency standards for commercial and residential appliances sold in the Commonwealth.
This legislation will play a critical role in helping Pennsylvania tackle climate change, reduce air pollution, conserve our water resources, and save the Commonwealth's consumers and businesses money on their utility bills.
The Northeast Energy Efficiency Partnership (NEEP) estimates the minimum standards proposed in this bill will reduce climate pollution by 507 tons, conserve over 6 billion gallons of water, and save consumers approximately $217 million on their utility bills by 2025.
As you can see, this legislation will go a long way towards protecting the health, environment, and pocketbooks of Pennsylvania's residents and businesses.
This bill amends Title 18 (Crimes and Offenses) to further provide for the offense of animal cruelty.

This legislation was co-sponsored last session by Senators: Fontana, K. Ward, Santarsiero, Collett, Yudichak, Hughes, Blake, Tartaglione, Costa, Muth, Haywood and Street.

Specifically, the legislation would prohibit the use of live animals or fowl for target trap shoots and block shoots. A trap shoot involves immediately launching a moving target and a block shoot involves a tethered or stationary target. An individual who willfully organizes, operates or conducts one of these shoots commits a summary offense.
This legislation exempts all hunting or other activities authorized or permitted under Title 34 (Game Code) of the Pennsylvania Consolidated Statutes and under 58 Pa. Code CH. 147 (relating to special permits). This legislation will protect legitimate hunting activities in the Commonwealth but will also prevent the use of live animals or fowl for purely target practice activities.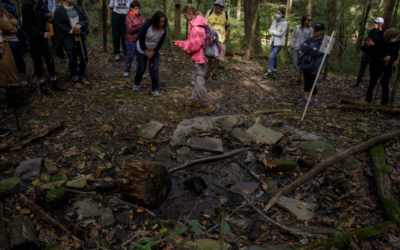 Pittsburgh, PA- March 16, 2023 — Senator Lindsey M. Williams announced today that municipalities and libraries throughout Senate District 38 will receive $5,807,825 in Local Share Account (LSA) grant funding. This funding comes gaming revenues and is intended...
read more