Pittsburgh, Pa. − February 27, 2019 − Senator Lindsey M. Williams, along with Governor Tom Wolf, Major General Tony Carrelli, Adjutant General of Pennsylvania, Senator Mike Regan, Representative Stephen Barrar, and Representative Chris Sainato announced legislation implementing a Pennsylvania National Guard Military Family Education Program.
The Military Family Education Program (MFEP) will mirror the Pennsylvania National Guard Education Assistance Program and enable Guardsmen and Guardswomen to earn educational benefits for their spouse and/or children by committing to a second obligation of six years with the Pennsylvania National Guard. The benefit will pay for the equivalent of five years at the Pennsylvania State System of Higher Education tuition rate.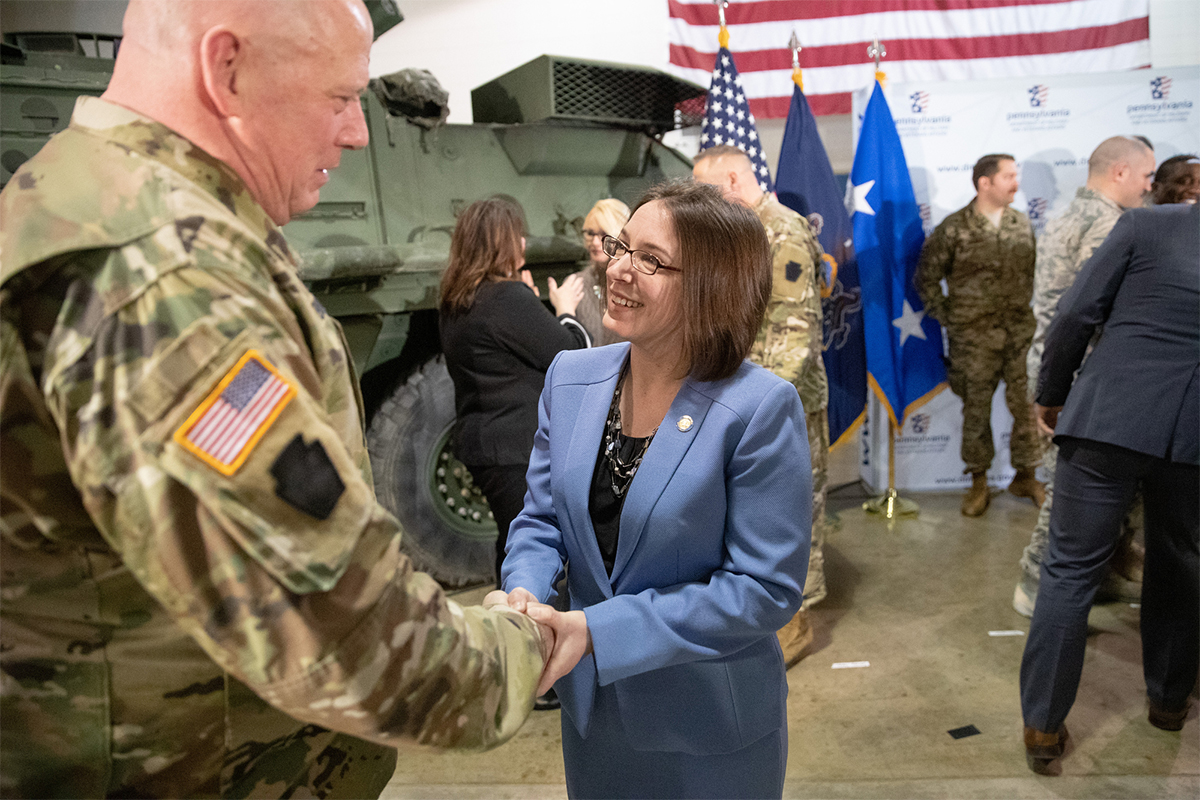 "Our National Guard service members are expected to do more and more, from multiple overseas deployments to responding to an ever-increasing number of natural disasters," said Senator Williams. "While this benefit will help recruit more National Guard service members and retain the brave men and women already serving, recognizing the sacrifices of our service members and the sacrifices of their families is simply the right thing to do."
The MFEP is the first program of its kind in the country. Legislation will be sponsored in the Senate by Senator Mike Regan, Veterans Affairs and Emergency Preparedness (VAEP) Committee Chair and Senator Williams, VAEP Minority Chair. In the House, the legislation will be sponsored by Representative Stephen Barrar, VAEP Chair, and Representative Chris Sainato, VAEP Minority Chair.
###