At the request of state Senator Lindsey Williams (D-Allegheny), the Senate Democratic Policy Committee will hold a virtual public hearing on the growing public interest in outdoor recreation during the pandemic. The senators will focus on legislative strategies for supporting and managing the growth.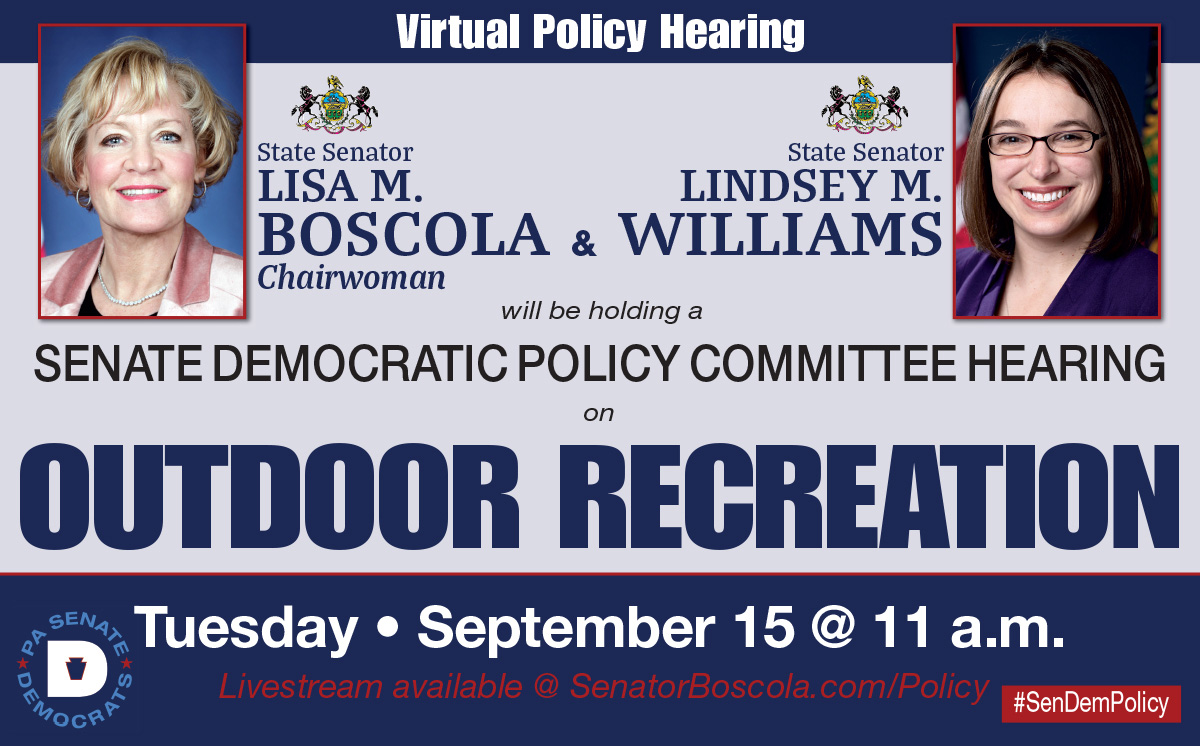 The hearing is scheduled for Tuesday, September 15 at 11 a.m.
Register here for Zoom streaming: https://us02web.zoom.us/meeting/register/tZMvd-uhqzMtEtSY8jWSQw6nPGcL0_t7jglz
The hearing will feature testimony from state and Allegheny County officials representing numerous environmental, recreational and conservancy organizations. The Senate Democratic Policy Committee is chaired by Sen. Lisa Boscola (D-Northampton/Lehigh).