Pittsburgh, Pa. − October 3, 2022 − Senator Lindsey M. Williams (D-Allegheny) shared the following recap of news around the 38th Senate District and Harrisburg for September 2022.
Senator Williams Introduces Universal School Meals Legislation
After Federal funding for student meals during the pandemic expired at the beginning of this school year, Senator Williams introduced Senate Bill 1327, the No Student Should Go Hungry – Universal School Meals legislation, which would provide free breakfast and lunch for all students enrolled in Pennsylvania public schools.
Following urging from advocates, Senator Williams, and other Democratic members of the Senate Education Committee, the Wolf Administration announced the Universal Free Breakfast Program, which begins today. This program will provide free breakfast for all Pennsylvania students enrolled in schools that participate in the National School Lunch and School Breakfast Programs. However, this program only covers breakfast and will expire after the 2022-23 school year.
Because the Universal Free Breakfast Program is limited, Senator Williams introduced the Universal School Meals legislation, which will create a Special Fund, funded from General Fund revenue, that would dedicate $275 million per year to feed all Pennsylvania students breakfast and lunch.
"For perspective, Pennsylvania's entire budget is $45.2 billion—that's billion with a B," said Senator Williams. "$275 million is .006% of that budget. In June, we passed a massive cut to corporate taxes, but we did very little to help working families directly. This is something that we can do right now that will have a huge impact on families across the Commonwealth. I've heard from so many parents who are grateful they don't have to worry about paying for breakfast this year. I've heard from educators and administrators throughout the Commonwealth about how much this means for their students. .006% isn't too much to ask to ensure that every kid across Pennsylvania doesn't go hungry at school."
Senator Williams was joined by parents, school administrators, and advocates to discuss the importance of ensuring that all Pennsylvania students have reliable access to nutritious school meals every day at a press conference in Harrisburg earlier this month.
News coverage of Senator Williams' proposed legislation:
You can watch the full press conference at https://senatorlindseywilliams.com/universal-school-meals-legislation-press-conference-2/.
Outdoor Recreation Projects in Senate District 38 Receive Over $1 Million in State Grant Funding
Senator Williams announced over $1 million in state grant funding for outdoor recreation projects across Senate District 38. Funding came from the DCNR Community Conservation Partnerships Program (C2P2) and the Act 13 Greenway, Trails and Recreation Program.
"We can conserve the environment and improve our quality of life by investing in our shared parks and green spaces," said Senator Williams. "This funding goes directly into community assets that people care deeply about and invests in infrastructure that helps with flooding and other stormwater issues that negatively impact residents."
The following C2P2 grants were awarded:
$300,000 to Aspinwall Riverfront Park for further Development of the Allegheny Rivertrail Park;
$70,100 Harrison Township for rehabilitation and further development of the Three Rivers Water Trail access along the Allegheny River;
$62,500 to O'Hara Township for development of the O'Hara Township Community Park Hiking Trail;
$73,000 to the City of Pittsburgh to prepare a trail maintenance and management plan for the Three Rivers Heritage Trail; and
$300,000 to the Allegheny Land Trust for the acquisition of approximately 46.2 acres on Geyer Road Extension in Shaler and Reserve Townships.
The following Greenway, Trails and Recreation Program grants were awarded:
$45,290 to the Borough of Aspinwall for renovations to Fireman's Park;
$95,377 to Brackenridge Borough for safety improvements to the Brackenridge Memorial Park playground; and
$100,000 to LORE PPA for continued work on the Larimer-Homewood multimodal project to reconnect the Larimer and Homewood neighborhoods with the East Liberty business district.
News coverage:
Senator Lindsey Williams, Rep. Emily Kinkead, Local Leaders, and Family Dedicate Chief Vernon Moses Memorial Highway in Ross Township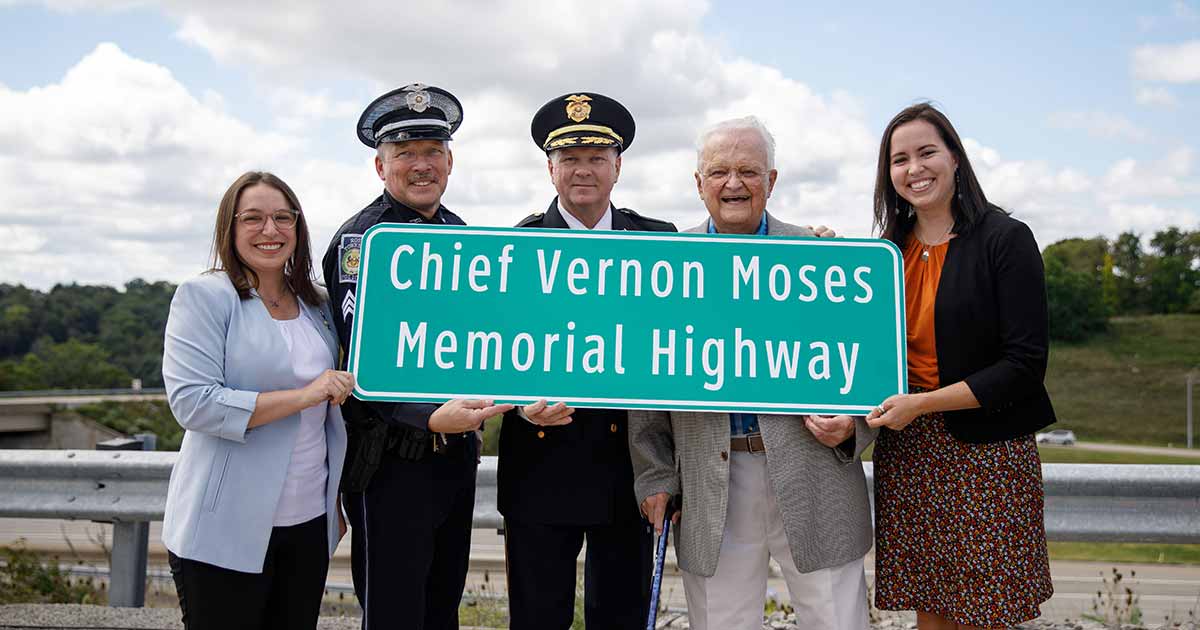 Senator Williams, Representative Emily Kinkead, Ross Township Commissioners, members of the Ross Township Police Department, and members of the late Chief Vernon Moses' family joined together to dedicate the Chief Vernon Moses Memorial Highway on Thursday, September 8, 2022.
The Chief Vernon Moses Memorial Highway was created by Act 23 of 2022, which included language originally drafted by Senator Williams and Representative Kinkead. This legislation dedicates the portion of Route 19 between Ivory Avenue and Cemetery Lane in Ross Township to the first police chief of Ross Township, Chief Vernon Moses. Chief Moses served as Police Chief for 12 years before being shot and killed along this stretch of road on May 3, 1932, while attempting to arrest two men responsible for a series of burglaries, armed robberies, and shootings of other area police officers. He is, fortunately, the only officer to be killed in the line of duty in the 100-year history of the Ross Township Police Department.
"I'm grateful to the Ross Township Police Department for reaching out to my office to tell the story of Chief Moses," said Senator Williams. "It was so meaningful to me to honor the Chief on the 90-year anniversary of his death and on the 100-year anniversary of the Ross Township Police Department."
News coverage: https://www.post-gazette.com/news/transportation/2022/09/08/route-19-ross-township-chief-vernon-moses-memorial-highway/stories/202209080116
You can watch full video of the dedication ceremony here: https://senatorlindseywilliams.com/chief-vernon-moses-highway-dedication/.
Senator Lindsey Williams, Rep. Emily Kinkead Host Senior Resource Fair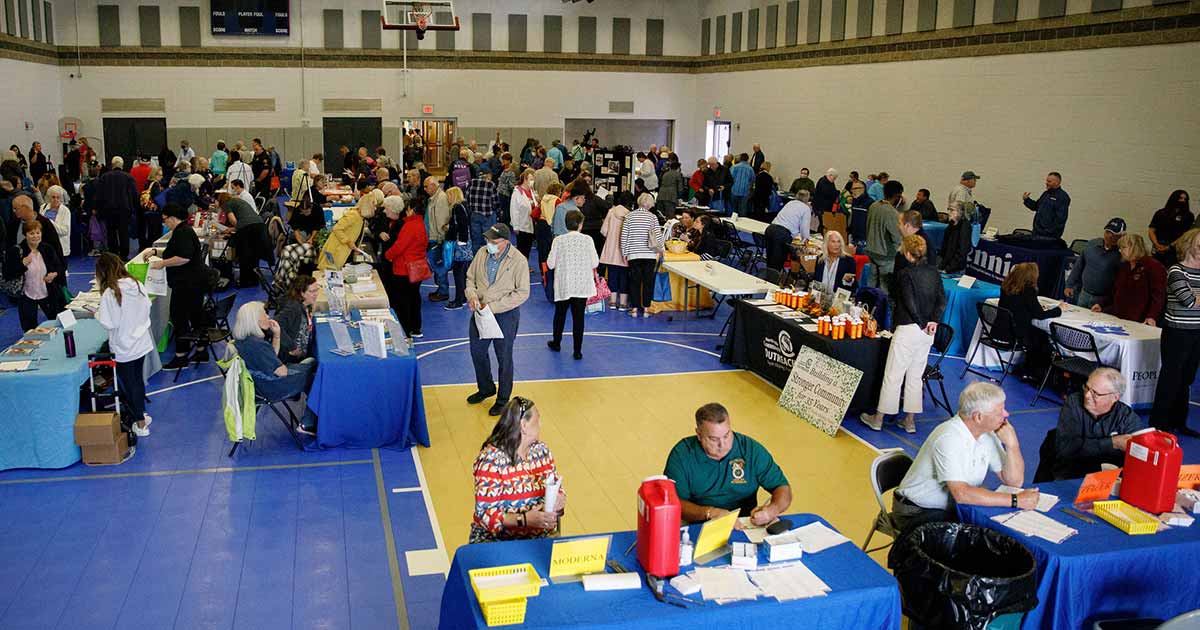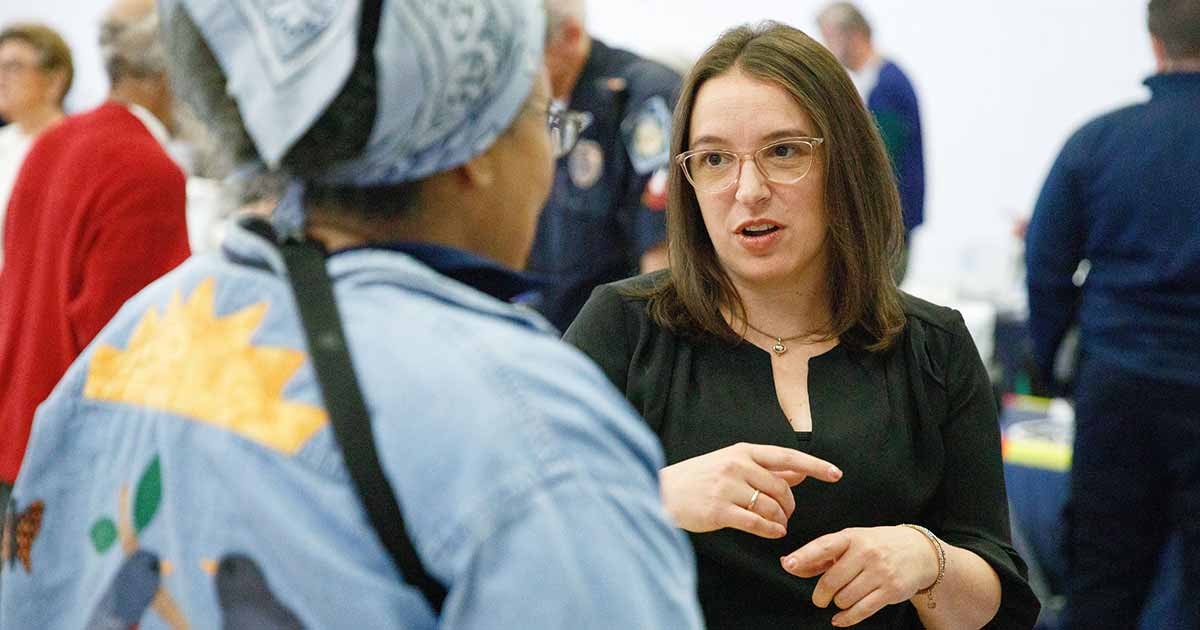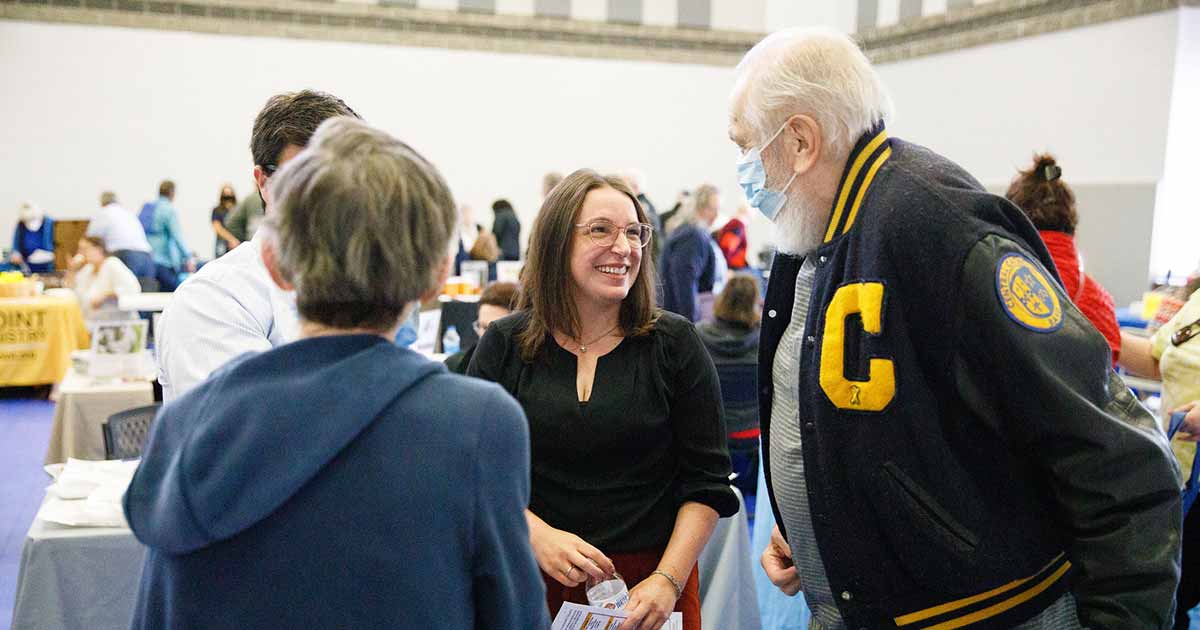 Senator Williams and Representative Kinkead hosted their annual Senior Resource Fair at the Ross Township Community Center on September 27. Over 250 attendees enjoyed conversations with vendors from non-profits and state, county, and local government. Waltmire Pharmacy was also on hand to provide flu shots and Covid-19 booster shots. Attendees enjoyed refreshments from Father and Son Bakery and JT's Bakery.
"Events like this are incredibly important for the community," said Senator Williams. "Whether seniors are looking for ways to stay active or for assistance with healthcare needs, having these resources all together makes it easy for everyone to find something new and useful for them."
###
Senator Lindsey Williams, Rep. Emily Kinkead Host Senior Resource Fair